taking care of one patient at a time
Our Providers
We provide the best possible heart disease care including heart disease prevention and risk management, innovative medical therapies, surgical techniques, and minimally invasive procedures.
Services
The best way to find yourself is to lose yourself in the service of others. We are dedicated to this mission and to the service of our patients.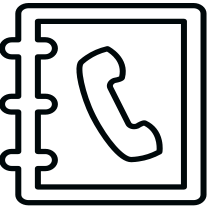 Contact
Contact us to see what we can do for you.
Office Hours: Mon - Fri 8:00 am - 5:00 pm
Phone (919) 363-6060
Fax (919) 363-6040
Heart Care
Our team of physicians, nurses and health professionals provide comprehensive cardiovascular care and offer the most advanced treatments available, ranging from preventing heart disease by lifestyle modification and medical therapy, to state of the art investigations and catheter-based coronary interventions.